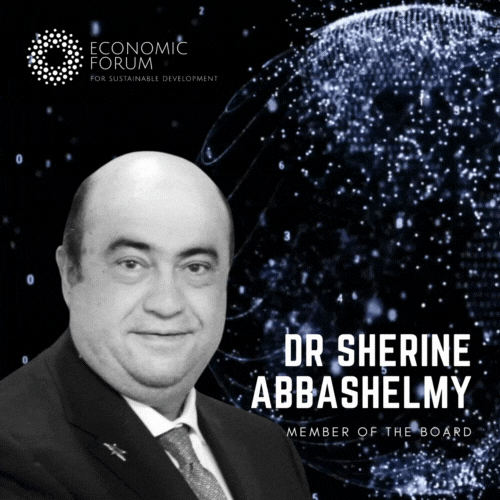 HE Dr Sherine Abbas Helmy – MEMBER of the BOARD
Dr. Sherine Abbas Helmy has 30 years of professional experience in the pharmaceutical industry. Throughout the years, he was appointed as vice CEO of Pharco Corporation, vice CEO of Batterjee Pharmaceuticals, KSA; and board member of Pharco Impex, Romania.
Helmy graduated in 1981 with a Bachelor of Science degree from the Faculty of Pharmacy, Alexandria University. He then obtained an MBA from the Arab Academy for Science and Technology (AAST) and the Central Michigan University in 1999. In 2013 he received his Doctor of Business Administration degree from AAST.
Helmy is part of many organizations and institutions which contribute to the development of the pharmaceutical industry and the economic growth of Egypt. He is a board member of the National Authority for Quality Assurance and Accreditation of Education (NAQAAE), board member of Alexandria University, board member of Cairo University's Faculty of Pharmacy, member of the Egyptian Accreditation Council (EGAC), member of the Scientific Research Committee of Alexandria University, member of the Committee of Management Sciences, Egyptian Supreme Council of Culture; and a founding member of North Coast University.