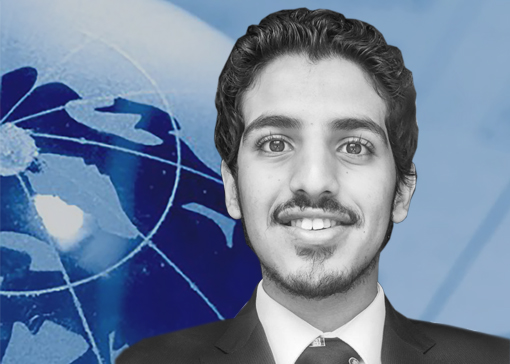 Shady M. Qubaty – 

VP for Youth in Economics
As the first Yemeni undergraduate to be admitted to Yale University, Shady is in this third year studying Economics and will be spending two trimesters during 2019 at Cambridge University. Having been to eight schools in five countries, including Yemen, Lebanon, Egypt, the UK and the USA, his schooling has been rich in diversity and left him feeling like a wandering Bedouin. At Yale, Shady is heavily involved in a number of activities: he is President of the College Council, Arab Students Association, Table Tennis Club and Director of the Yale Arab Conference as well as an active member of the Model United Nations Team.
Shady also works as a Student Assistant at the Macmillan Center's Council on Middle East Studies, has published a paper in the International Journal of Youth Economy and is trying to establish a MENA Cultural House at Yale. In addition, he has co-founded Yemen's first non-aligned and non-governmental legal organization 'Adalah', which is based in London but operates in Washington and Sana'a. Currently, Shady serves as Adalah's Chief Operating Officer and Director of Economic Affairs.